Jiangsu Kaitong Boiler and Pressure Vessel Co., Ltd. is located in Guangling Economic Development Zone, Yangzhou, Jiangsu Province, a beautiful historical and cultural city. It is one of the large-scale comprehensive boiler and pressure vessel manufacturing bases in China that integrates research, production and sales. It is adjacent to the Shanghai-Shaanxi Expressway in the north, the Yanjiang Expressway in Nantong and the Yangtze River Terminal, the Beijing-Hangzhou Grand Canal in the west, and the Beijing-Shanghai Expressway in the east.
Production R&D experience
The company was established on February 10, 2012. Its predecessor was Yangzhou Boiler Chemical Equipment Installation Company established in 1994. It is a manufacturer specializing in the production and operation of boilers, pressure vessels and non-standard equipment. Holds American ASME certificate (U), A2 class pressure vessel (design, manufacture, installation) production license, boiler (design, manufacture, installation) production license, IS09001 quality, 1SO14001 environment and GB/T28001 occupational health and safety management and other system certificates. At the same time, it is a supplier of large state-owned enterprises such as Sinopec and PetroChina. For petroleum, petrochemical, coal chemical, fertilizer, metallurgy, pharmaceutical, chemical and other industries to provide towers, heat exchange, reaction, high separation, buffering, filtration, storage and other series of pressure vessels, and the company has an annual output of more than 2,000 tons of steam. Various industrial boilers, waste heat boilers and other special boilers, etc.
---
Kaitong has a registered capital of 108 million yuan. There are more than 60 employees in the headquarters and more than 60 in Yizheng production base. They have rich experience in boiler, welding, thermal energy and power engineering, chemical machinery and other professional talents, including 2 senior engineers and intermediate engineers. 10, 15 assistant engineers, more than 20 technicians of various types, and 3 non-destructive testing personnel. In the past 4 years, Kaitong has cooperated with Zhejiang Petrochemical, Sinopec, PetroChina, Hengli Petrochemical and other large enterprises for more than 200 cooperation projects, with an annual output value of more than 200 million yuan at the peak period and more than 300 employees (including outsourced personnel) .
The products designed and manufactured by Kaitong involve various materials such as carbon steel, stainless steel, titanium material, dual-phase steel, aluminum material, copper material and composite sheet.
Kaitong covers an area of ​​more than 30,000 square meters and can produce products and equipment with a diameter of less than 5 meters. The company has excellent processing equipment, with automatic CNC cutting machine, 3000mm/50mm large plate rolling machine, automatic CNC pipe bending machine, crane with a maximum lifting capacity of 32 tons, a radial drilling machine with a maximum drilling diameter of 80mm, a vertical lathe, K- TIG automatic welding machine, submerged arc automatic welding machine, imported spectrum analyzer and various modern non-destructive testing methods and equipment such as ray, ultrasonic, magnetic powder and coloring.
The large container equipment production base is located in Yizheng, next to the riverside wharf, with one 800T gantry crane, two 300T gantry cranes, four 200T gantry cranes, 6 sets of 100T cranes, 6 sets of 50T cranes, Heavy-duty production equipment such as 3000mm/100mm plate rolling machines, and the wharf has the conditions for rolling off large containers. 40,000 square meters of production and assembly workshop. Large containers of unlimited size can be produced.
Kaitong's new production base is located in Lidian Town, Guangling District, near the riverside. Covering an area of 80,000 square meters, it plans to have 4 production lines, 1 boiler production line, 2 container production lines with a diameter of less than 5 meters and 1 large container production line. The company will build its own 3,000-ton wharf to facilitate the shipping of large equipment. Production capacity is expected by the end of 2023.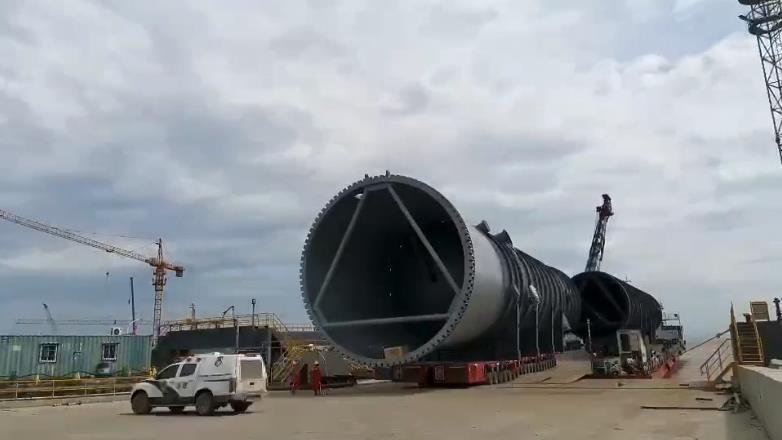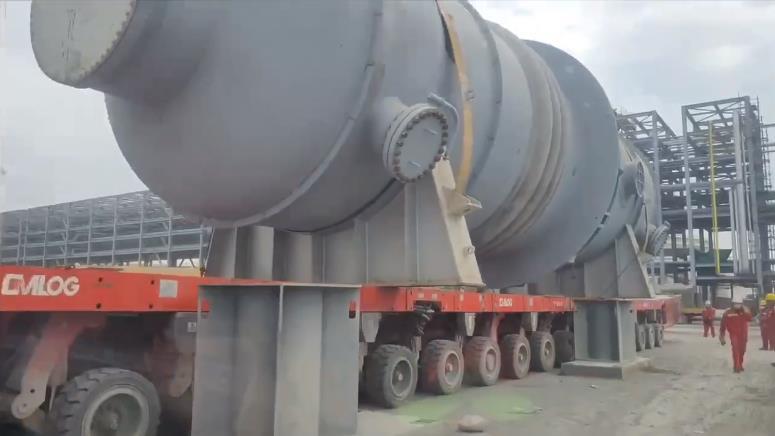 QR code
Jiangsu Kaitong Boiler and Pressure Vessel Co., Ltd.
---
Copyright:Jiangsu Kaitong Boiler and Pressure Vessel Co., Ltd.